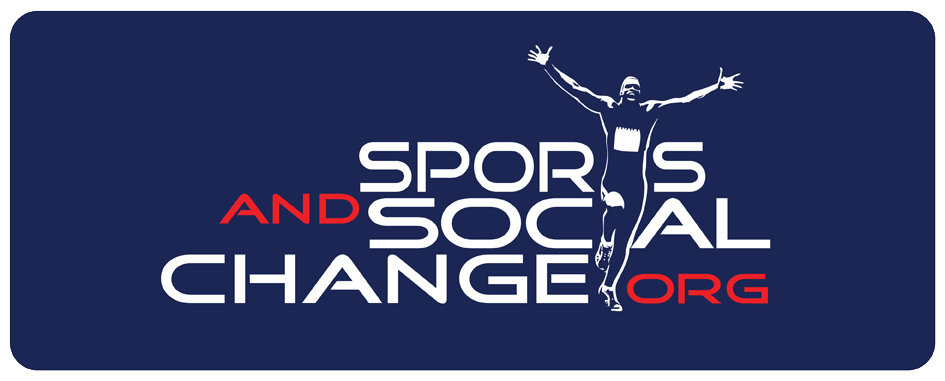 EST. 2010
Connecting Sports Business
with Social Impact
Sports and Social Change is global consultancy on a mission to redefine Sports Business as a platform for change by maximizing authentic alignment between brands, fans, athletes and nonprofit organizations.We engage consumers, sports fans and active, everyday athletes through innovative Cause Marketing campaigns, Corporate Social Responsibility initiatives, Brand and Nonprofit Partnerships, and empower Social Entrepreneurs in Sports Business.Everything we do drives activation, participation and change - that's how we connect Sports Business with Social Impact.
---
OUR SERVICES
We work with brands, athletes, teams, media and nonprofit organizations to create
impact driven marketing solutions and build authentic relationships through:
| | |
| --- | --- |
| Brand & Nonprofit Alignment | Cause Marketing Campaigns |
| Capacity Building & Program Assessments | Owned Media & Content Marketing |
| Event Management & Sponsor Relations | Corporate Partnerships |
| Grassroots & Experiential Programs | Social Return on Investment (SROI) |
Cause Marketing
AUTHENTIC [aw-then-tik] adj.
Real or genuine; true to one's own personality, spirit or character; trustworthy.
Wins, losses and stats may fade from memory but what truly resonates are the individuals and their stories, their truths and their character.
You may not remember Jackie Robinson's lifetime batting average (.311, btw) but you know how he changed the game.A great relationship is no different. It must be rooted in the same principles to be memorable and authentic. We build Cause Marketing relationships by creating "authentic alignment" between a brand and cause partner, making sure both sides hit their objectives out of the park while working together to create a greater good.It starts with evaluating the full spectrum of marketing tools available on both sides of the relationship to build a comprehensive strategy, creating the perfect balance of Paid/Earned/Owned media, event & experiential programs, retail promotions, athlete & team engagement, and sponsorship. From there, it's clearly defining shared goals, combined resources and mutual commitments that drive the relationship to hit tangible results.
Corporate Social Responsibility
COMMITMENT [kuh-mitt-muh nt] noun
Commitment is what transforms a promise into reality. It is the words that speak boldly of intentions and the actions which speak louder than the words. Commitment is the stuff character is made of; the power to change the face of things, the daily triumph of integrity over skepticism.
It's no secret that athletic success as an individual or as a team requires commitment. "All In," all the time. Being a responsible business is no different.
It requires the same "All In" philosophy of doing right by your customers, your employees and the world you operate in. We show sports brands large and small, how to rethink the social and environmental impact of their business, with the aim to fully embrace responsibility for their actions.Full commitment to Corporate Social Responsibility means looking inside as well as out and adopting business practices throughout the operation that serve a triple bottom line philosophy of people, planet and profit.And when this happens, "All In" becomes "All Win."
Social Enterprise
IMPACT [im-pakt] noun
The tangible and intangible consequences of one entity's action or influence upon another.
Put simply, your business plan is the X's and O's of your dollars and cents. A good plan includes strategy and tactics, a scouting report of the competition and a full evaluation of key assets. And when the mission of a business is driven by something greater than what it puts in the bank every quarter, that plan has to deliver results. It has to have impact.For brands and nonprofits alike, using business tactics to address social issues is at the core of the Social Enterprise movement. It's what we do everyday. While the strategies may be dynamic and continually evolving, generating revenue to sustain a social mission is the impact point for every socially driven business. We bring the vision, strategic thinking and business savvy to help Social Enterprise firms focus on that point of impact.
Subscribe to our quarterly newsletter featuring events and opportunities in the Sport for Development and Peace community.
See past editions here
---
Clients
Past & Present
---
Proud Member of
---